Register now for HLAA 2023 Convention in New Orleans -Keynote Speaker, Dr. K. Renee Horton – renowned physicist, author, and space launch engineer for NASA
Advertising, CART, Contributions, Coping, COVID-19, Donations, Florida Chapter News & Events, Florida Meetings, Florida State Chapter Coordinators, Gulf Coast Chapter News, Happy Hour, Health & Wellness, Hearing Aids, Hearing Loss, Hearing Loss and Balance, HLAA Florida State Association News, Medicare, Support, Tampa Chapter News, Technology, Tinnitus, Vertigo, Vestibular Neuritis
View this Post on the HLAA E-News Website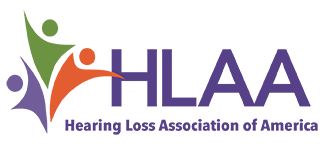 Register now for HLAA 2023 Convention in New Orleans
Join HLAA June 29-July 1 in the "Big Easy" for the largest event of its kind. Workshops, demonstrations, an Exhibit Hall, social events, and a Research Symposium, all designed to educate and empower people with all degrees of hearing loss.
Don't miss keynote speaker, Dr. K. Renee Horton – renowned physicist, author, and space launch engineer for NASA – on overcoming her own hearing loss, and the successful intersection of talent and passion.
The convention hotel is on Canal Street in the French Quarter, in walking distance to shops, restaurants, and NOLA attractions.
Have a workshop idea for the HLAA 2023 Convention?
The deadline for proposals is extended to December 16.
Share your ideas now including:
Professional insights

Empowering tools

New technologies or resources

Relationship strategies

Anything insightful to help people with hearing loss live their best lives!
Giving Tuesday tributes empower others
Giving Tuesday 2022, the worldwide day of giving on November 29, raised an estimated $3.1 billion for causes, communities, and nonprofits across the U.S.
HLAA raised $29,159 from generous donors like you, with some paying tribute to an inspiring person.
Every dollar to HLAA goes toward empowering more people with hearing loss, and we thank our Giving Tuesday donors!
Stay tuned for more giving opportunities as we finish 2022 and celebrate the future of promise we're creating together.
Stay in control of holiday stress
Holidays mean more gatherings, and more listening fatigue.
HLAA urges Congress to continue flexible telehealth
HLAA's Executive Director Barbara Kelley sent a letter to the U.S. Senate leaders urging them to pass legislation to continue flexible telehealth policies, enacted during the Covid emergency. Better access to these remote appointments helped make it easier for millions of people with hearing loss to see their doctors, and should be made permanent.
Upcoming HLAA showcase webinars
Note: These are HLAA Hear for Life partner presentations, not endorsements of products or services.
Introduction to Implantable Solutions and The Nucleus® 8 Sound Processor: Presented by Cochlear
Tuesday, December 13, 2022
2-2:30 p.m. ET
Addressing the Number One Issue with Hearing Aids: Hearing Speech in Noise Presented by ReSound
Monday, December 19, 2022
2-2:30 p.m. ET
Featured Advertiser
Mention of goods or services in advertisements does not imply Hearing Loss Association of America endorsement, nor should exclusion suggest disapproval. 
CATCH EVERY WORD!  
See captions of your telephone conversations with CapTel® Captioned Telephone. CapTel shows word-for-word captions of everything a caller says, letting you enjoy phone calls with confidence. All CapTel phones include a large display screen, adjustable font sizes and colors and a built-in answering machine that displays captions of your messages. Several models available to fit every lifestyle. Learn more at www.CapTel.com.  
© Hearing Loss Association of America®. All rights reserved.
Hearing Loss Association of America, 6116 Executive Blvd., Suite 320, Rockville, MD 20852, United States
Did you like this post?
Please Share
Posted in
Advertising
,
CART
,
Contributions
,
Coping
,
COVID-19
,
Donations
,
Florida Chapter News & Events
,
Florida Meetings
,
Florida State Chapter Coordinators
,
Gulf Coast Chapter News
,
Happy Hour
,
Health & Wellness
,
Hearing Aids
,
Hearing Loss
,
Hearing Loss and Balance
,
HLAA Florida State Association News
,
Medicare
,
Support
,
Tampa Chapter News
,
Technology
,
Tinnitus
,
Vertigo
,
Vestibular Neuritis
Previous Post | Next Post